Client: invesTTechie
Year: 2023
Timeframe: 6 months
Main Service: Content Strategy, Content Marketing, Social Media Ads, SEO, Email Marketing.
Return Over Investment: 90%
At Appcrux, we are passionate about helping brands achieve their digital marketing goals. Our commitment to excellence, creativity, and innovation shines through in every project we undertake. We take pride in presenting our portfolio highlighting the successful partnership with investtechie and showcasing the wide array of services we provided to help them thrive in the competitive world of blogging.
Client Background:
Company: investtechie
Industry: Blogging and Content Creation
Services Provided: Content Strategy, Content Marketing, Social Media Ads, SEO, Email Marketing
Our Services:
Content Strategy:

Challenge: investtechie needed a clear and effective content strategy to stand out in the saturated blogging niche.
Solution: We conducted in-depth market research, competitor analysis, and audience segmentation to craft a tailored content strategy.
Results: A strategic content plan led to a 40% increase in organic traffic and a 60% boost in engagement within six months.

Content Marketing:

Challenge: investtechie sought engaging, valuable content to connect with their target audience.
Solution: Our team of experienced writers produced high-quality, SEO-optimized content, including blog posts, infographics, and videos.
Results: A 30% growth in website traffic and a 25% increase in email subscriptions were achieved through our content marketing efforts.

Social Media Ads:

Challenge: investtechie needed to expand its reach and drive targeted traffic to its blog.
Solution: We created compelling social media ad campaigns across multiple platforms, focusing on audience demographics and interests.
Results: A 75% increase in social media followers and a 50% rise in click-through rates were achieved through our strategic ad campaigns.

SEO (Search Engine Optimization):

Challenge: investtechie wanted to improve its search engine rankings and gain visibility.
Solution: We conducted an extensive SEO audit, optimized on-page and off-page elements, and implemented effective link-building strategies.
Results: They achieved a 45% increase in organic search traffic and reached the first page of search engine results for relevant keywords.

Email Marketing:

Challenge: Investtechie aimed to nurture its audience and promote blog content effectively.
Solution: We developed personalized email marketing campaigns, focusing on segmentation, automation, and engaging content.
Results: A 35% increase in email open rates and a 40% growth in click-through rates contributed to a thriving email marketing channel.
At Appcrux, we pride ourselves on delivering exceptional results to our clients. Our collaboration with investtechie is a testament to our ability to provide comprehensive digital marketing solutions that drive growth and success. If you're seeking a partner to elevate your brand's online presence and marketing efforts, we're here to help. Contact us today to explore how we can make a difference for your business.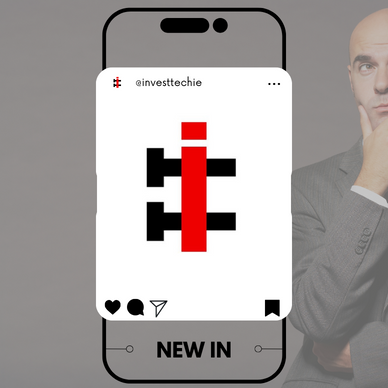 "investtechie has greatly benefited from our partnership with appcrux. Their expertise in content strategy, content marketing, social media ads, SEO, and email marketing has propelled our blog to new heights. We've seen substantial growth in our online presence, audience engagement, and conversions. Their dedication and creativity have truly made a difference in our brand's success."